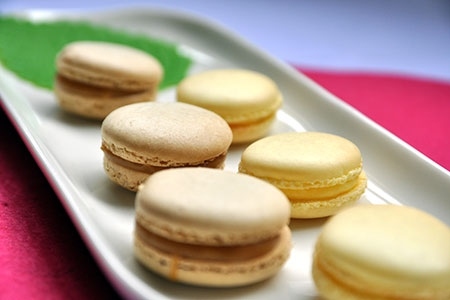 Provençal macarons
In this three-hour class (2-5pm), our resident pastry chef Sophie Lim will share her techniques for making perfect macarons every time, infusing them with local flavors that change with the seasons.
If you don't see your preferred date here, please contact us to book. Private classes are available on request.
French version
Happy customers
Our time with Rosa was one of the highlights of our two weeks in France. The trip to the market, and her knowledge of the fresh food and wine we used to prepare our menu made this an incredible experience that will not be forgotten.
— Lynn Langeliers
Sign up for Rosa's newsletter
Rosa sends news of her events, travels and seasonal recipe to her fellow food-lovers: