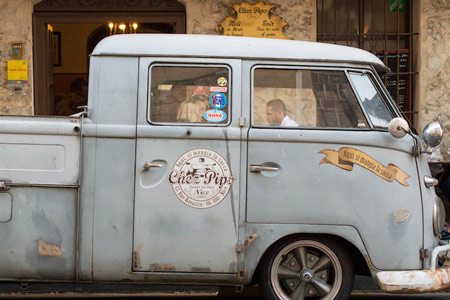 Private Nice Street Food tour
Stroll through the streets of the Old Town and beyond while tasting the local specialties and gaining an insight into the city's unique history and traditions. As these tours are private, please contact us to see if your preferred date is available.
Prices range from €80-€165 depending on the number of people and whether lunch is included. Discounts will be applied at checkout for groups of three or more.
Happy customers
The highlight, without any doubt, was the several hours in your kitchen learning how to approach a meal in Provencal style, and enjoying the fruits of our collective labours. Rosa, thank you for your part in making our vacation in Provence an absolute delight… we'll be in touch in case we qualify for a second course.
— Gabrielle et Claude Schwesig
Sign up for Rosa's newsletter
Rosa sends news of her events, travels and seasonal recipe to her fellow food-lovers: