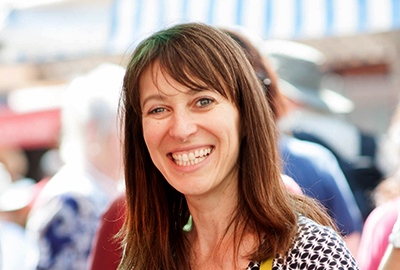 Rosa Jackson
Founder, Petits Farcis
After working as a food writer at a daily newspaper in Canada, Rosa moved to Paris where she became an interpreter at the world-famous Cordon Bleu cookery school. Her fascination with French culture and cuisine grew and, keen to develop and share her expertise, she has worked as a food journalist and writer for a range of publications.
Dividing her time between Nice and Paris, Rosa is constantly on the lookout for new culinary experiences to share with her readers and students. Rosa is a native English speaker and speaks fluent French.
Les Petits Farcis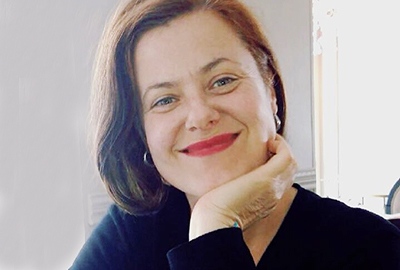 Karine Brun
Expert Niçoise
Globe-trotting Karine Brun has come back to her Niçoise roots after living in Paris and Brazil for many years.
Following a career in international relations, she recently retrained as a professional cook, inspired by years spent watching her mother and grandmother in the kitchen.
You might see Karine assisting in a cooking class or leading a Nice Street Food tour. She speaks fluent English, Portuguese and Spanish as well as French.
Les Petits Farcis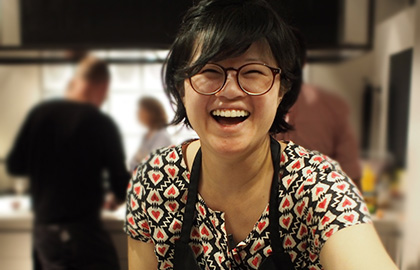 Sophie Lim
Expert Pâtissière
After a few years working in international marketing, which took her to Shanghai and Hong Kong, Sophie decided it was time to follow her passion for patisserie and everything sweet. She retrained as a professional pastry chef in Melbourne, and passed the French CAP certificate (pastry trade exam) when she relocated back to France.
She loves to share the sweet secrets to French pastry and make them accessible to the inspired home cook.
Sophie speaks fluent English, Mandarin and native French.
Les Petits Farcis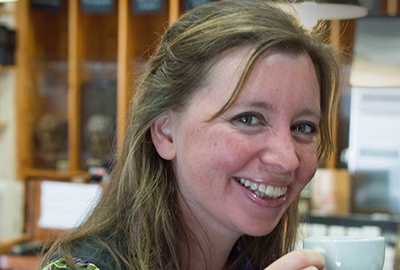 Hannah Sztumpf
Street food expert
Hannah Sztumpf, a native of Brighton, England, has worked with Les Petits Farcis since the very beginning, ten years ago.
A born food lover with extensive knowledge of Niçoise culture, she shares her enthusiasm for the local cuisine in the Nice Street Food Tour.
Les Petits Farcis
French version