At Les Petits Farcis, we do our best to make sure that you'll  have great memories of the time you spend with us, sampling, sourcing or learning how to cook the region's delicious food.
Here are a few of the memories our students and visitors have shared with us.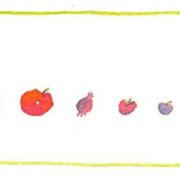 A delicious time…
This is delayed so I apologize, but the message has not been diluted by time. My friend Laurie Milker and I had the wonderful opportunity to attend your cooking class in September when our cruise brought us to Nice.
We both agreed that the day spent with you, shopping and learning at the market (I finally found gray salt here yesterday!), and then cooking and dining in your delightful home, was a highlight of our entire cruise.   It was such a relaxed, enjoyable, and delicious time.
Can't wait to hear when your book comes out!   Thank you for such an incredible experience!
Petits Farcis to share
Rosa, I have been home a little over 48 hours, and have just served my son and husband petits farcis.  My 20 year old son took a bite of the little stuffed potato I had placed on his plate and exclaimed, "Wow, this is really good!  What's in it?"  Conor then cut into the next item, a zucchini.
Chewing hesitantly, as I confirmed that was what it was, he commented he usually does not like them… but ended up eating it entirely.  I am pleased to say that he asked if they were hard to make.
I so enjoyed your class, your beautiful apartment, and the delightful company.  You have such a gift!
The experience of a lifetime
Linda's sole comment as we exited the parking garage was "The experience of a lifetime"… and that's an understatement. We so enjoyed our experience with you. You are a treasure. I likewise appreciate your extra effort to find monk fish. It was a special treat. As for the lemon tart… out of this world. Lucky Sam gets the leftovers.
Be advised that you are on our permanent list of "Things to See and Do in Nice". We plan to enroll EVERY time we are here. Thank you, thank you, thank you !!! Tell Sam we think you're a rock star. He probably already knows that. The Michelin stars are in the mail.
Our favourite market
Hi Rosa – thank you again for a WONDERFUL cooking class and marketing trip in the Nice market. As part of our bicycling trip, we went to markets in Uzès and Arles (the  biggest one), but our favorite was the Nice market.
I'm planning to make the apple tart this weekend – I now know the correct way to slice the apples!
A cheese dilemma
Hi Rosa,
Thank you again for today.  It was wonderful.  We picked up lots of method tips as well as your great recipes.  We definitely will recommend you.  We appreciated getting to ask so many questions, and being in your home kitchen was special.  You are a good teacher.
Shopping the market with you was very educational.  Jack and I debated on the way home which cheese really was our favorite… in the end we couldn't choose.  Thanks for letting us taste all four.
A favorite day
Hi Rosa,
Just wanted to let you know that our cooking class was terrific.  It was by far a favorite day for me.  Everything was delicious and I am looking forward to making a lemon tart sometime soon.  Jill was a great assistant!  We enjoyed her company as well. Thank you for helping our family make a wonderful memory.  I wish I was there to take another class.
Take care and keep doing what you enjoy.  You have a gift for cooking, teaching, and making others feel comfortable.  It is true grace in life to be able to enjoy our work and find a way to share it with others.
Above the rest
Rosa,
Your cooking class was one of the highlights of my trip to Nice.  I have attended several cooking classes but yours is above the rest.  Thank you for a wonderful day.
P.S.  I will be attempting your recipes, especially the Lemon Tart.
An appetite for knowledge
Nothing brings people together like food and cooking, and nobody is a better guide to French cooking in Nice than Rosa. Our day started with a tour of the open-air farmers' market and then the bakery, butcher shop, cheese shop and wine store, before heading to the kitchen to make lunch.
Rosa guided us to the freshest ingredients and highest quality local produce while fielding our constant questions about French food and culture. Her comfortable style and great knowledge make it an experience that my wife and I still talk about.
Standing ovation
Hi Rosa,
We arrived home today after a lovely visit in Provence.  Of course, the cooking class and tour of the market was the highlight of the trip! I think we mentioned that we would be meeting a group of friends, and each of the couples had one night to cook dinner for the rest.
Larry and Irecreated the menu from class – and I must tell you, we got a standing ovation!  It was so much fun to use fresh produce in a (more or less) traditional menu. It was a treat to have the class in your home – that touch added warmth that we appreciated very much.
Priceless techniques
Hello Rosa
What a great class/day!!  I always look to take away great recipes but to be able to take away specific techniques that improve my culinary repertoire overall is the ultimate benefit from a hands on class.
Your class provided several priceless take aways, the best being the sticky pizza dough dilemma. Yeah!  Thank you for a great learning experience and insight into Nice.
A fresh eye
Thank you for an outstanding class yesterday.  I enjoyed each and every moment and each and every aspect of our day together–the market tour, visits to your specialty shops, and then the cooking and eating. I learned so much, and my only regret is that I didn't do this when I first arrived!  What was I waiting for?  I'm getting ready to head out to our market (which is miniscule by comparison with Cours Saleya), and I know that I will approach it with a fresh eye.
Birthday menu
Thank you once again for a wonderful two days in Nice.  Kelsey and I loved every minute we spent with you and your fellow cooking school attendees!  We so enjoyed your classes, and I hope to replicate as many recipes as I can for Kelseys 22nd birthday in July.  One of her gifts will be these darling gratin dishes I found to make the berry dessert with the marvelous creme anglaise sauce, so you know I am thinking of you often!
Our beautiful memories and delightful pictures will keep the trip ever present in our minds and hearts.  Thank you for making our days in Nice so special!